WIN AN ORIGINAL SOPHIE TEA BY SUPPORTING MIND CHARITY
*Please note: The winner of this piece has been announced! Donations are still welcome to support the cause but please be aware you are not in a chance to win. Thank you!
We are delighted to reveal our latest fundraising collaboration with Mind charity. A project that Sophie has been working on for some time.
We are really proud to share more about what the project involves and how you can be in for a chance of winning a brand new Original Artwork whilst supporting this amazing cause.

SKYWARD
30" x 40"
Original Artwork
Oil and Acrylic on Canvas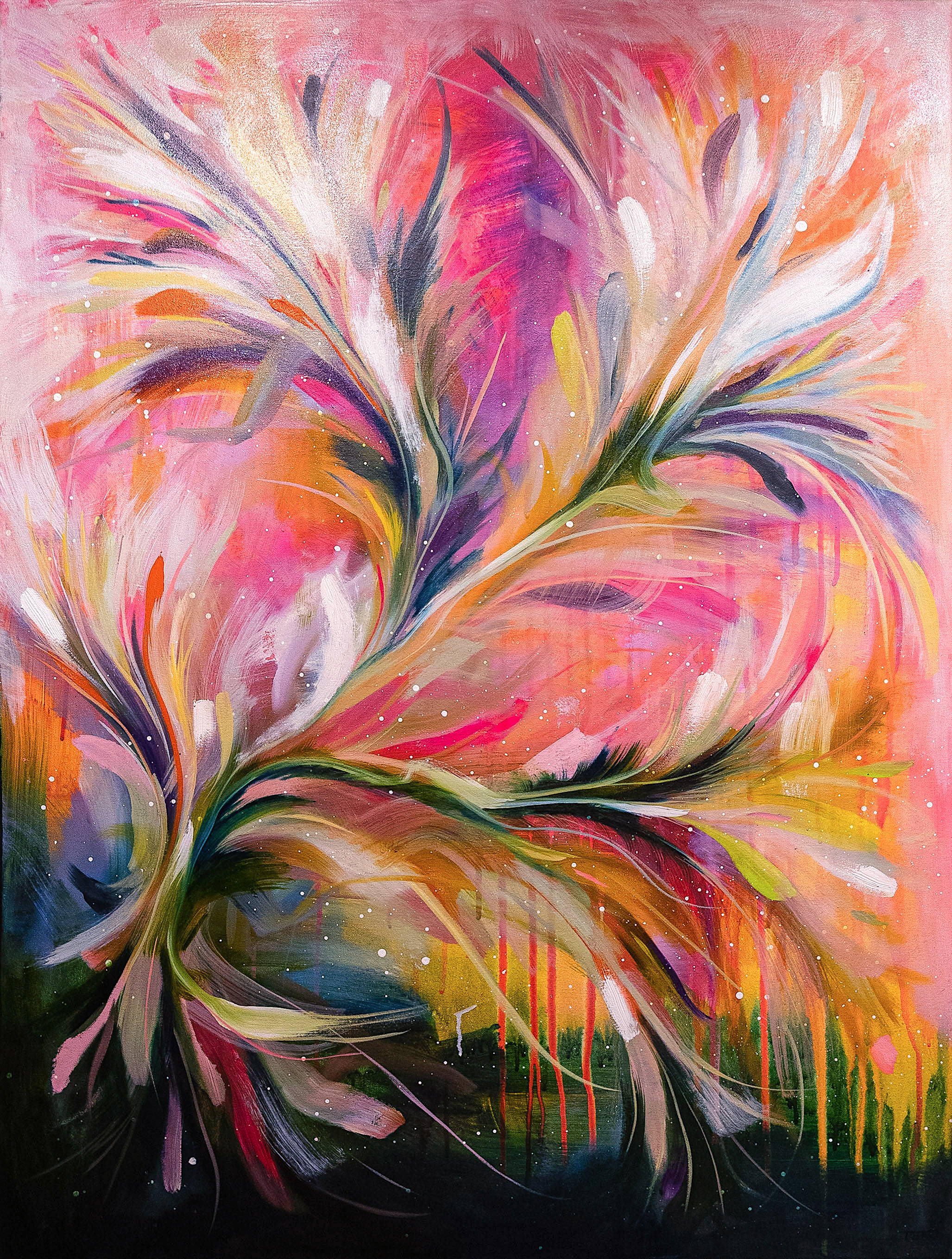 Sophie has decided to give this original painting away to one lucky winner. All you have to do to be in for a chance of winning, is donate anything as little as £1. Every donation counts!
All donations will go to Mind charity in support of their brand new programme focussing on young women with trauma. We have shared more information about the programme below!
The Story
"Back in October, I was introduced to the brave, Saffron. Saffron is a young woman who has experienced trauma and is a member of Mind's Youth Voice Network. After listening to Saffron's story of resilience, I was inspired to paint a piece about her journey as a woman. I wanted to create something that encapsulated a phoenix rising out of darkness, using her favourite colours orange and pink.
I really hope you like it and I hope that the piece and the money raised can go on to help more women struggling with their mental health"
- Sophie Tea
The Project

Mind Charity is developing a women focused support programme, to work towards changing the statistic that exist today. Working directly with young people who've experienced trauma, the programme will provide services that users will want and need, learning from first hand and experience-based knowledge gained by local Minds.
Over the past 18 months Sophie Tea Art has helped to raise £50,000 for Mind by raffling paintings and raising awareness on social media.
We are ready to beat our previous targets and raise more money than we ever have done before!
Thank you for all your support, we are excited to find out who the lucky winner is,
Sophie Tea xxxx