BRAND NEW RELEASE:
'COMPLIMENTS'
Launching Wednesday 14th December
'COMPLIMENTS'

Original Artworks
Acrylic paint on perspex
Mounted on silver mirror
Embellished with 23K Moon Gold or 24K Gold leaf
£1,900
Instalment payment option available
Wednesday 14th December
6pm (GMT)

24 hours only
In time for Christmas delivery
International delivery and taxes included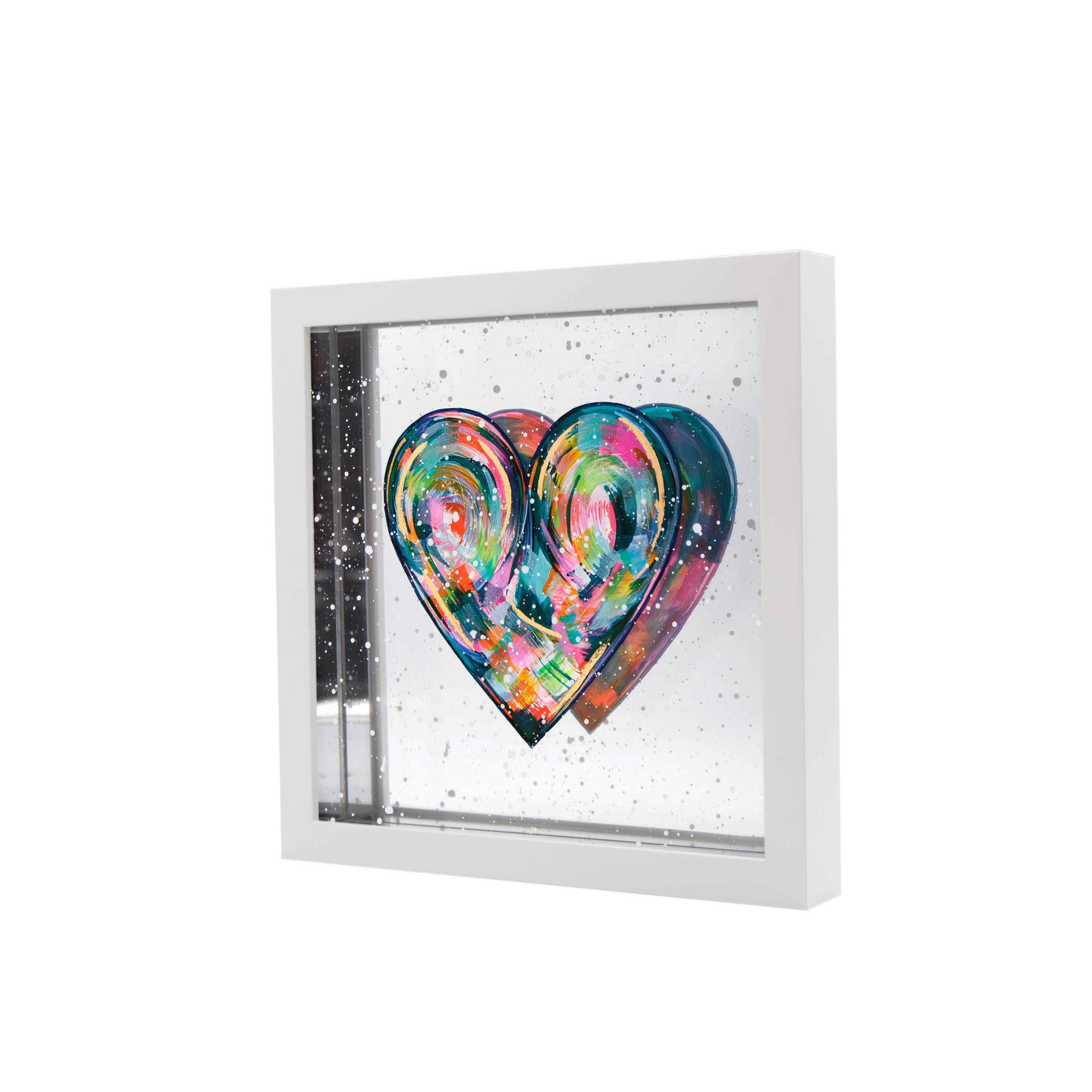 IMPORTANT INFORMATION:
Introducing the brand new collection of 'Compliments'
Launching Wednesday 14th December, 6pm (GMT)
Live for 24 hours only…
What are they?
Original 'Hearts' Artworks
Acrylic paint on perspex
Each embellished with either 24K Gold or 23K Moon Gold
Mounted onto silver mirror
Frame?
Handmade professional frame included, mixture of white and black.
Please note the frames are not optional, these pieces are already framed and come ready to hang.
Size:
11" x 11"
How much are they?
£1,900
Frame and worldwide delivery included
Can I pay in monthly instalments?
Yes, you can! We are using a new system to make your instalment plans easier to manage. You will need to create an account on Partial.ly so you are set up ready for when the products are released!
You will then have the option to pay for your piece in monthly instalments. However, there will also be an option to increase your down payment and tailor your instalment plan. You don't need to have finished all your instalments to receive your piece, we will send it out as soon as your first payment has been made.
What is Partial.ly?
Making payments through Partial.ly is super easy and secure! Once you have created your account and your payment schedule is set up, you can pay each instalment by credit card, debit card, or bank account until you've paid your balance in full. Partial.ly does not require any credit checks and is interest free.
I want to pay in full, can I?
Yes! There will be the option for you to pay for the piece in full too.
How long is delivery?
You can expect your special delivery to be shipped within just 1 week of placing your order (just in time for Christmas!). We'll make sure to send you regular shipping updates as soon as your piece is on its way to you. Don't worry, if you're not in, there are options to amend your delivery!
Are the pieces signed?
Yes, all will be hand signed by Sophie Tea!
Can I see the pieces beforehand?
Yes, check the website or your inbox if you're subscribed to our newsletter, and you'll be able to browse the collection Tuesday 6pm (GMT) for 24 hours before they go live!
As always, if you are signed up to our newsletter you will have access to a 30 minute pre-release at 5.30pm (GMT)… meaning you can get your hands on one before everyone else.
If you have any questions about the drop please pop an email over to the team at studio@sophieteaart.com
Thanks so much for being here!
Lots of love always,
Sophie Tea
xxxxxx