Plus a full Q&A breakdown on how to display your NFT and how to purchase...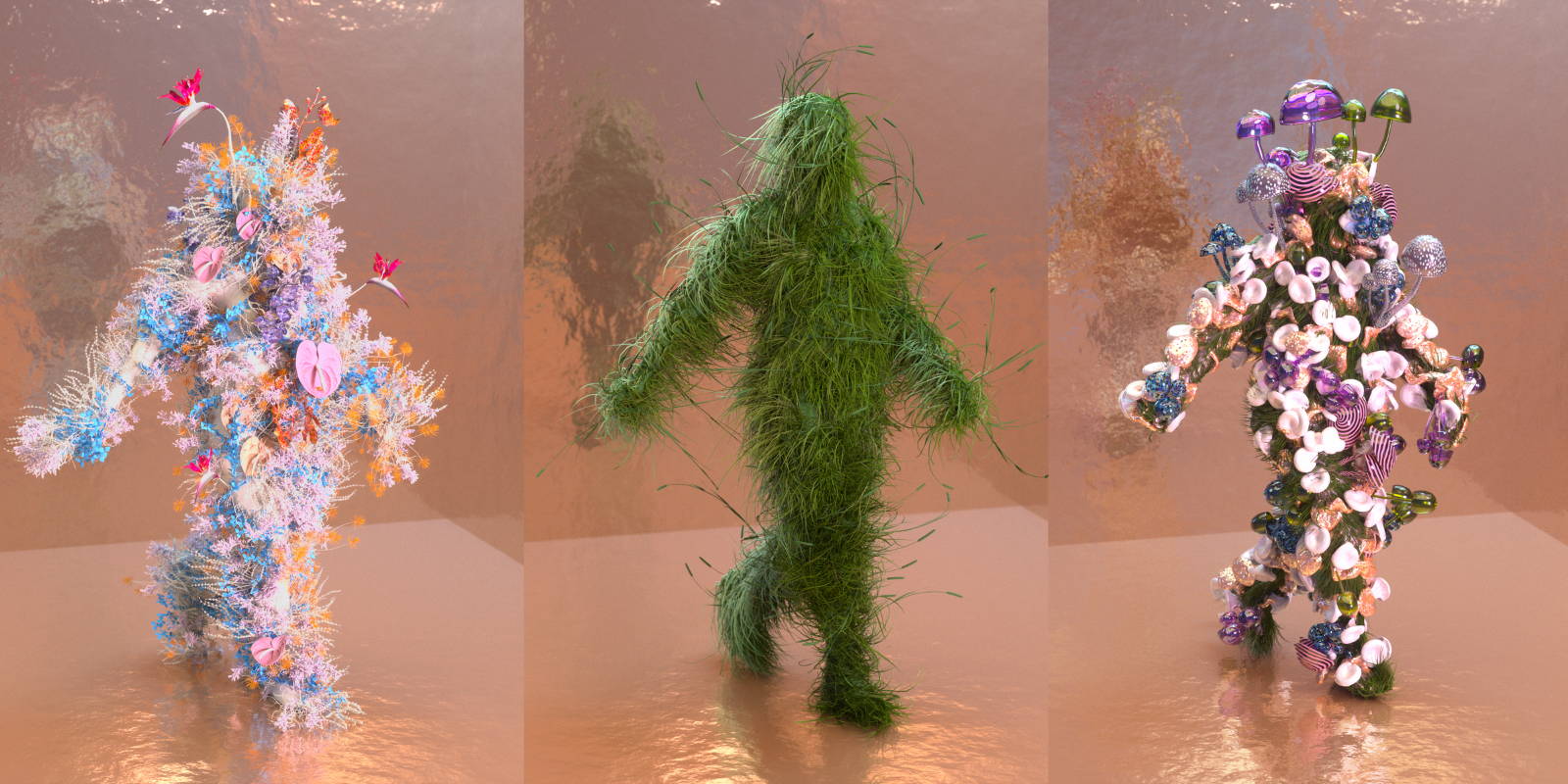 So, what actually is an NFT?
What does NFT stand for?

Non-Fungible Token.
What is it?
So the official answer is 'An NFT is a digital token which is built on blockchain technology. They are used to uniquely identify assets. That can be a digital asset such as a video or an image, OR a real-world asset such as a painting, house or car.' The way I see it in my basic bitch terms is a way of authenticating that something actually exists and it is the real deal.
Who actually is buying NFTs?
The NFT market is rapidly growing and buyers include: fans, celebrities, collectors, investors, and flippers. At the moment, the NFT space is quite male dominated. As my following is 80% female, I'd love to play a part in encouraging more women to confidently be a part of the NFT conversation.
Why should I invest in one and what's the point?
So, people see the different values in NFTs and have varying reasons to invest. I'll bullet point the main ones below:
- To display the digital art on their screens or specialist NFT display units around their home
- To make a profit when on-selling the piece in the secondary market
- Be part of an online community with your fave artist/brand
- Bragging rights, similar to when one would purchase a luxury or rare item to show off haha just wanted to be honest here as this seems to be a big reason
- For it's utility (an additional asset that comes with the purchase of an NFT). To be blunt, my NFT has no official utility at present. I wanted the focus to be on the artwork and the story.
- Collectability!!!
- Because you believe in the artist's vision and love the artwork. This is really the one i'm aiming for, and always have done throughout my physical work too
Can't someone just screenshot or screen record it and have it?!
Great question, and yes, 100% anyone can screen record it, just like anyone can screenshot my original artwork and then sell it on (it's happened!! haha i was shook too!) However what makes the NFT valuable is the traceability and ownership.
The traceability means the owner of the NFT is linked and can to be authenticated by the blockchain that they own the original piece. For example you could take a picture of a Sophie Tea original, however this would not make you the rightful owner of the piece. NFT enables transparent and trackable ownership. Whenever an NFT gets transferred to someone else, it is recorded on the blockchain. And this record is completely accessible to anyone.
Why do artists sell NFTs?
There are huge benefits for artists in the NFT space, it allows creators to reach new buyers and explore different mediums.
Which platform are you using and why?
Nifty Gateway coz they are the boujiest and one of the leading online NFT marketplaces. To be honest with you, the fact that I've been approved by Nifty Gateway as an artist is such a big achievement for me. ALSO, as it's my first time in the NFT space it needed to be an easy process for my collectors. It's super user-friendly and also safe and secure so boom, no brainer!
Which blockchain does Nifty Gateway use?
Nifty Gateway uses the Ethereum blockchain to host its NFTs. Ethereum is widely considered one of the most secure blockchain platform options.
Do I need Ethereum to buy your NFT?
You don't need Ethereum to purchase but you can if you prefer to! There are a few ways to purchase an NFT on Nifty Gateway, see the buying process below...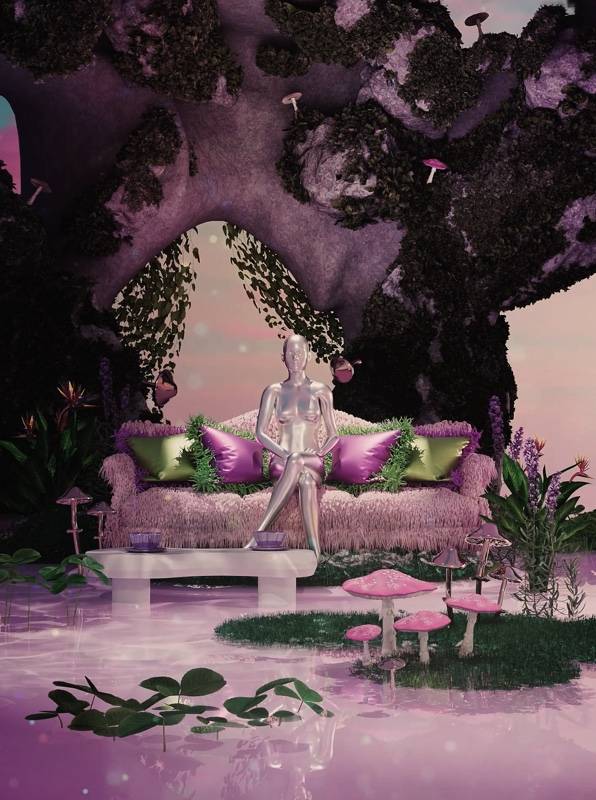 So there are a few ways to display your NFTs:
Nifty Gateway Android App
Nifty Gateway has just launched its new display app for Android TV.
To display your Nifties, go to the Google Play Store, download the Nifty Gateway App, and connect it to your Nifty Gateway account. It takes minutes to get started.
You can broadcast your nifty to any compatible tablet or TV (android enabled) to display via the Nifty Gateway Display app. Learn more about the app here.
Downloadable High-Res File
You can download the high-resolution file of your nifty (exclusive to you, the owner) and load it onto any compatible tablet, TV, or Smart-Frame via USB, airdrop, etc.
You can access this new feature by clicking on your NFT within your profile page and selecting the hyperlink below the NFT.
Social Media
Twitter has already allowed users to connect their NFT wallets and upload their NFTs as profile pictures. Instagram seems to be following suit and has began a roll out too. We're really excited to see platforms advance to display ownership of digital artwork online.
How to purchase on Nifty Gateway
The simple way to purchase is super easy with your debit card:
1. Firstly set up a Nifty Account
Click the button to sign up/login located in the top right corner of Nifty Gateway's landing page. You can also use the signup linkhere.
You will need to enter a valid email address, choose a username, enter your name, and choose a password. Then you are all set up with a Nifty Gateway account!
3. Register your credit/debit card.
4. Buy your NFT
We will send the direct link to everyone subscribed to our newsletter. Select your Sophie Tea Art NFT, click buy, enter your credit card info and hit purchase. You're done!
Alternatively you can connect yourMetamask wallet and pay with Ethereum, for information on how to do this please click here!
What currency will I be paying for the NFTs in?
If you purchase with your debit card you will pay in USD if you choose to connect your wallet you will be paying is ETH.
Will there be utility attached to the smart contract? ('Members Only' Perks)
There's no utility attached to the NFTs, however 9 collectors will be picked at random to receive a physical, hand-finished print of the open edition 'Welcome' NFT!
Where is the NFT kept after the drop?
Your NFT will sit in your Nifty Gateway Account and if you wish, you can connect your Metamask wallet to Nifty Gateway and store it in there too.
Can I resell your NFT afterwards? How?
Yes, of course you can! Firstly, you will need a Metamask account, you can set this up by downloading the app. Here's a step by step on how to resell your NFT on the secondary market:
1) Ensure your Metamask is synced with your Nifty Gateway account. This can be done before or after you have bought your NFT on Nifty Gateway.
2) Visit your Nifty Gateway Omnibus wallet via MetaMask, and click on the Nifty you wish to sell.
3) Choose a price and tap "Put on sale."
4) Approve the transaction to confirm the transaction. This will post your Nifties to the Nifty Gateway marketplace for selling after approval by the Nifty team.
5) After you have sold an NFT, Nifty Gateway will debit service fees and then transfer the remaining sum to your Nifty Gateway balance as USD Coin (USDC), which you can withdraw either through your bank account.
What is the environmental impact?
We completely acknowledge that blockchain technology is costly for the environment. We chose Nifty Gateway as it is one of the more eco-friendly NFT marketplaces because minting happens on chain. To read about their pledge click here.
For more details on the upcoming NFT release, this Saturday 5th November, please click the blog post below!